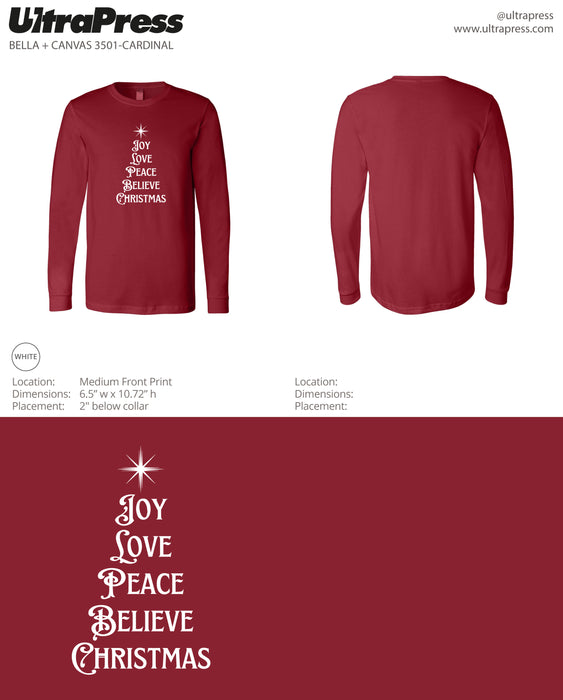 Corinthians - Believe Christmas 145 Piece (UP-CC-60224)
Please enter your sizes into the table, and then click Add to Cart.
When you check out you are attesting you have reviewed and approve all order details including the sizing breakdown, garment, and artwork proofs.
Once you checkout no more changes can be made after approval. 
If you need to make a change please contact us and we'll help you out.